The third instance of Modern Warfare is finally here !! With Makarov still at large Price and Soap of the disavowed Task Force 141, Frost of The Delta Force, SAS(UK) and Sabre of GIGN(France) work together to get to him before he launches a nuclear warfare on Russian enemy countries and torn the world apart as we know it.
You take back the North American continent and make your way into Europe to capture and stop Makarov. Yuri is an addition who hates Makarov as much as everyone else. He joins Price and Soap in their hunt.
The game has 3 phases in Campaign mode and around 12 missions. It has the thrill and gameplay surpassing the earlier versions and better graphics. Must play !!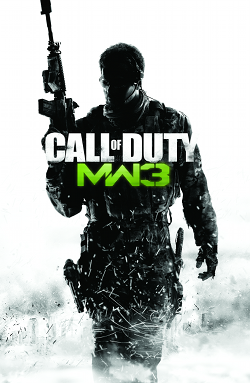 Pros : Call of Duty so great story and gameplay, Ultra modern weaponry, more instances for controlling air strikes
Cons : Campaign is too short, you can finish it in 2 days at normal difficulty level.
Hope they make us play Overlord next time 😀