Modern Warfare is back !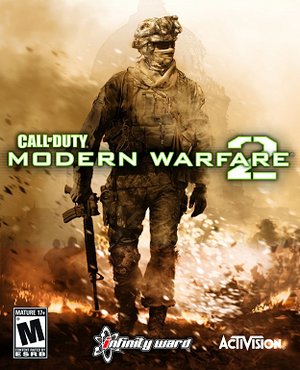 The IInd version of modern warfare returns with a bang. This edition kept the spirits high as always for the followers and fans of the call of duty franchise. The engrossing feature of the series is still present that takes you inside the story and lets you live that era again with your in-game avatars.
You play as Ramirez(Rangers) and Roach(Task Force 141). Task Force is the unit that takes covert missions including extraction, assassination and other off the record missions led by General Shephard. The game revolves around a Russian militant Makarov whose actions instigate a war between the United States and Russia. As the game moves on it comes into light that General Shephard was also involved and was actually the main villain. We also get to play Captain McTavish who is the last survivor and who reveals the true character of General Shephard. All in all the game is great as was expected, the weapons arsenal is truly high-tech(loved the heartbeat scanner 😉 ) and it has this great storyline to boast upon. The climax of the game is apt, makes you savor the glory of hard earned victory !! A great job by Activision and Infinity Ward.